Welcome to St. Gabriel's Summer Program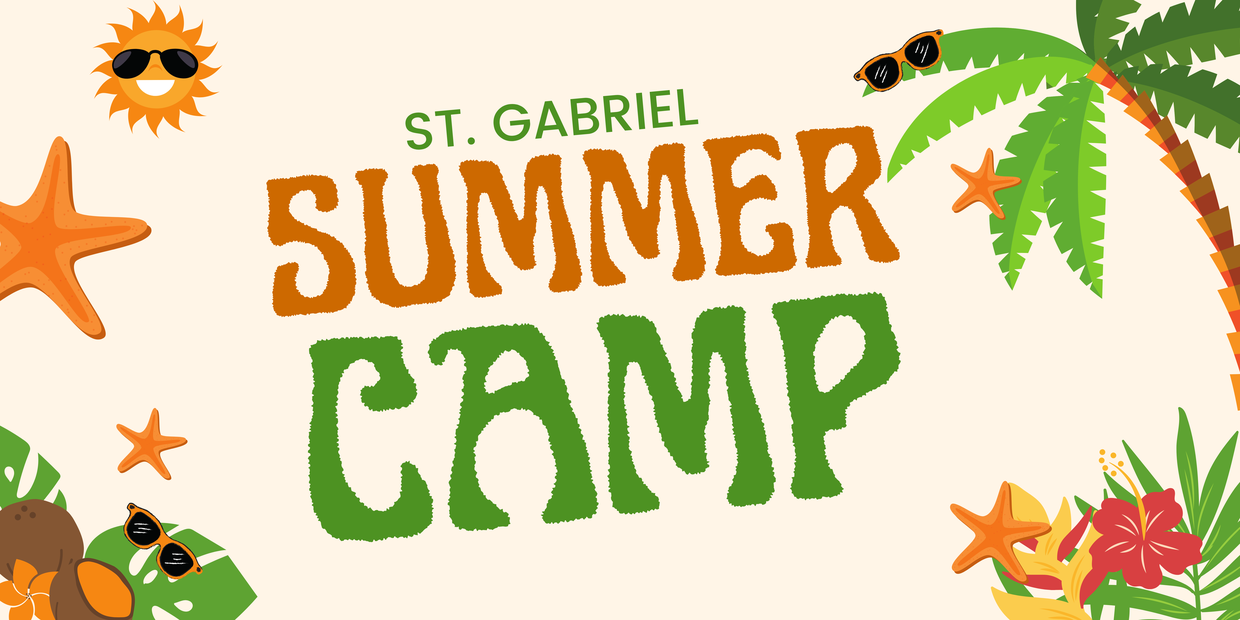 Our Summer Program is offered to currently enrolled students of St. Gabriel, Kindergarten through current 5th graders and runs for 6 weeks in June and July.
*Note: Our maximum campers per day is 60.
Mrs. Mara Wright and Mrs. Fran Boyer will be taking on a modified camp schedule this summer.
Summer Camp will run on the schedule below:
May 31 - June 3; June 6-10; June 13-17; July 11-15; July 18-22; July 25-29
Use the following link to pay the $50.00 registration fee and to pay for each week of summer camp: Registration Fee & Camp Cost
See the costs for camp and for after care in the flyer below:
For more information, please contact Mara Wright @ summerprogram@stgab.org.
Medical Forms