Make A Difference Day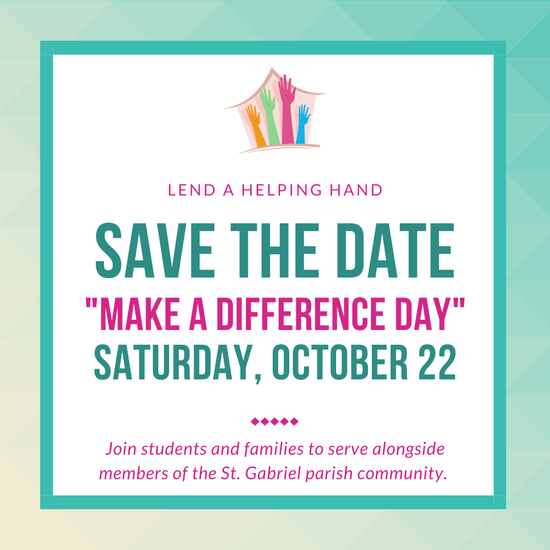 Don't miss the opportunity to server the community alongside your St. Gabriel students and fellow parishioners on Make a Difference Day.
We've assembled a range of service opportunities from volunteering at the Claver House and St. Louis Area Foodbank to school clean up, church clean up and activities to help kids experiencing homelessness celebrate Halloween and their birthdays.
Activities are designed to accommodate your busy fall schedules with some taking as little as an hour of your time. Follow the link below to learn more about activities offered and the organizations you can support on "Make a Difference Day" Saturday, October 22.
Make a Difference Day Opportunities
Please contact Erin Backes if you have questions.